Bank of England Boss: "Catastrophic Climate Risks"
James Carney the Bank of Englands Boss has warned of catastrophic climate risks, and the need to protect the UK's economy from the cumulative impacts of climate change.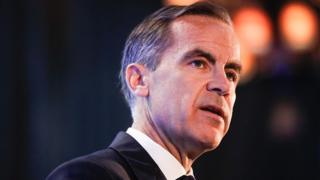 The Governor of the BoE raised these concerns during a
London
dinner event held for bankers. But his views are backed up with reporting carried out by the Bank of England.
He has warned that many of or top businesses are in "carbon rish" sectors and that the the required decarbonsitaion of the economy could lead to to a shift, with these corner stone businesses becoming less sucessful.
Investment is green tech needs to quadrupedal said Carnry, and that it could no longer afford to be considered a niche market.
Watch the video of the speech below.
Full details at
Bank of England
.
Environmental Consultants London